Oak is the king of trees because of its longevity. It is found in North Africa, North America, Asia and Europe. Oak wood is heavy, hard and characterized by high abrasion resistance, which predisposes it to the flooring manufacture.
All products are made of seasoned and dried material in specialized hardwood dryers.
Oak floorboards, class III – any defects, big knots, sapwood, natural and unnatural discoloration, moisture 9% +/- 2%.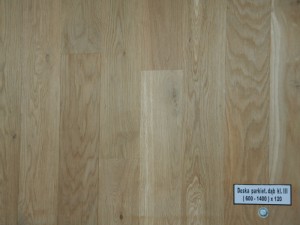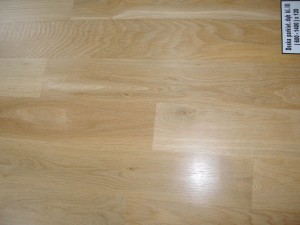 The floorboard can be subjected to additional services such as:
Chamfering
Grinding
Filling
Antiquing (manual or mechanical)
Oil finishing
If you do not find a floorboard that meets your requirements for dimensions, class or final visual effect, please contact us and we can submit an offer according to your individual requirements !!!!
| | | | | |
| --- | --- | --- | --- | --- |
| Oak: | width | length | thickness |   |
| thickness 15 mm | | | | |
| | 90 | 500 – 1200 | 15 | mm |
| | 100 | 500 – 1200 | 15 | mm |
| | 120 | 600 – 2600 | 15 | mm |
| | 130 | 600 – 2600 | 15 | mm |
| | 150 | 600 – 2600 | 15 | mm |
| | 200 | 600 – 2600 | 15 | mm |
| thickness 21 mm | | | | |
| |  90 | 600 – 1400 | 21 | mm |
| | 100 | 600 – 1400 (2000) | 21 | mm |
| | 120 | 600 – 2600 | 21 | mm |
| | 150 (140) | 600 – 2600 | 21 | mm |
| | 160 | 600 – 2600 | 21 | mm |
| | 180 | 600 – 2600 | 21 | mm |
| | 200 | 600 – 2600 | 21 | mm |